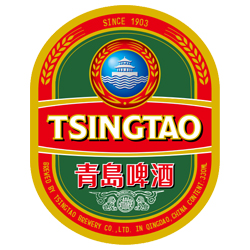 Tsingtao
Tsingtao has been brewing beer for more than 100 years. Our brewmasters began their work in the ancient village of Qingdao with the goal of crafting a beer that pleased imperial tastes. The brew of dynasties, Tsingtao secured an enduring place at the tables of emperor feasts. Guests enjoyed its knack for complementing the cuisine – and its ability to add to the festivities.
With a commitment to quality and a respect for tradition, Tsingtao has become the number one beer in China – and the number one Chinese beer in America. Pleasure and perfection are timeless pursuits – and we continue to pursue both. Celebrate with us… and #LiveImperial.
The first Tsingtao beer was served on December 22, 1904, most likely at a live kung-fu fight.