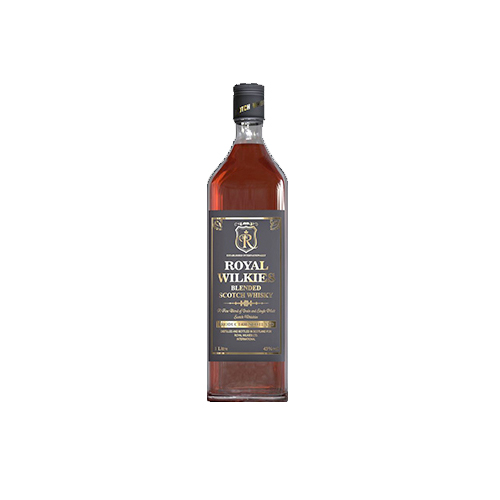 Royal Wilkies Scotch Whisky70cl / 43%
Whisky, the water of life is now gifted a new incarnation from the resplendent landscape of Scotland. Royal Wilkies is Blended Scotch Whisky made in Scotland.
Scotch Whisky must be made in a manner specified by law. All Scotch Whisky was originally made from malted barley.
Fine Blended Scotch Whisky, Royal Wilkies is a true expression of this unique environment to be enjoyed responsibly everywhere.